The velvet-voiced Jack Lukeman will make a welcome return to the Hawk's Well Theatre on Friday, November 13 at 8pm for an intimate concert celebrating his musical career to date.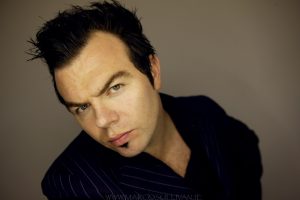 The Kildare native, known to audiences all over the world as Jack L, has been performing since the early 90s. As well as being an accomplished writer of songs, his interpretations of the music of Jacques Brel and many of the great songwriters of the 20th century brought him to the attention of Jools Holland.
Jools, whose sold-out show at Sligo Live last weekend was an undoubted highlight of the festival's eleven years in existence, has enlisted Jack as one of the singers on the UK leg of his tour, performing with Jools' big band.
The show in the Hawk's Well will be smaller in scale and backing, but the one constant is Lukeman's voice, which has the power to expand and fill a room of any size, from a back-room club to a thousand-seater theatre and beyond.
In this show Jack will be giving a potted history of his stunning career to date and will be performing songs from his recent smash hit shows The 27 Club, The Great Wall of China as well as his new album.
Tickets for Jack L in the Hawk's Well cost €20 (€10 for under 18s) and can be booked through the theatre box office on 071-9161518 or online at www.hawkswell.com