The current crop of local youngsters may find it hard to believe that Bill Haley rocked around the clock and pretty women walked down the street to see Roy Orbison in Sligo, but for a certain generation, seeing a major international act in Strandhill was a regular occurrence.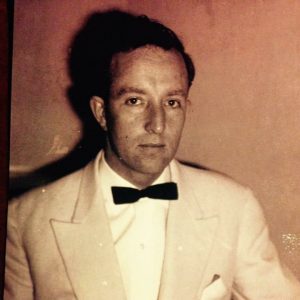 The Silver Slipper was responsible for bringing class acts to Strandhill from 1960 to the mid-1980s and at the heart of the revolution was Sean Byrne, who passed away last week.
Gary Byrne, a son of Sean, spoke to the Sligo Weekender about his father's vision for live music in Sligo and how it all began during the peak of the showband era.
"Sean was a popular man, he started an institution and something that hadn't been in this area before. He became the proprietor of his parents' business in 1959 and decided that he wanted to build a ballroom. He ended up building two ballrooms behind the Baymount Hotel and it opened on April 22, 1960 with the Mick Delahunty Band who were a very popular group. It was a massive cultural awakening."
The proverbial conveyor belt of talented artists visiting the venue began with another venture of Sean Byrne's in Enniskillen, with acts who rocked that hall making the short trip to the North West following a gig in the Fermanagh town.
"It was easy to get some bands from the United Kingdom who played on Top of the Pops. My dad opened another ballroom in Enniskillen, called 'The Silver Sandal', and when bands came to play there, he would convince the artists or their managers to come to this place he also has 40 miles down the road and they agreed. The likes of Roy Orbison was one, Englebert Humperdinck was also a big star at the time who came down."
More from this interview and details on other groups and act to have played in the Silver Slipper can be found in this week's edition of the Sligo Weekender- in shops now, or get your digital edition here on www.sligoweekender.ie.
Sean Byrne- the iconic showman who brought many chart-topping legends to Sligo

,