SLIGO will be the European Volunteering Captial for 2017.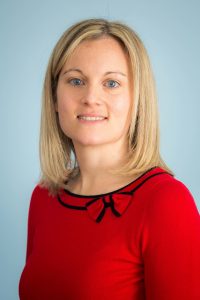 As part of Monday's meeting of Sligo County Council, Ciara Herity of Sligo Volunteer Centre gave a presentation to councillors which outlined the significance of the honour for Sligo.
To put the achievement into perspective, she pointed to the other cities which have previously been the volunteering capital, such as Lisbon, Barcelona and London.
Council CEO Ciaran Hayes said: "This is probably the first time that a town with the population the size of Sligo has been given this type of honour."
Meanwhile, Ciaran Herity remarked that the award of being Volunteering Capital is recognition of the ongoing volunteering work in this county.
"We pride ourselves in Sligo on our volunteering and time and time again we have shown that we can host national and international events with the help of volunteering," she said.
She pointed out the work and diversity of volunteering such as the RNLI, Order of Malta, Samaritans, the Tidy Towns and different sports groups.
She paid tribute to these volunteers who she said "we could not operate without."
In Sligo alone, Ms Herity worked it out that there is 364,000 hours of volunteering done each year which, calculated at the minimum wage, would cost €3,330,600 if those volunteers were paid.
She described the honour for Sligo as being a "very positive selling point" and that it would have "economic value" for the county.
There were some concerns raised by councillors in regard to the lack of funding. There are no routes of funding being given to the county as European Capital of Volunteering.
Sinn Féin Cllr Sean MacManus believes it would be difficult to match what has gone before without funding. "It is a fantastic achievement for such a small county on the periphery of Europe. It is an acknowledgement of the amount of work done by volunteers in Sligo. It will be difficult to match (the other capitals) and what they have done with no funding," Cllr MacManus said.
Cllr Tom MacSharry also voiced concern over the lack of funding but offered his and the council's help.
"Sligo his never found wanting. If there is anything we (Sligo County Council) can do, the council won't be found wanting either," he said.