Easkey undertaker David McGowan has another aircraft for the glamping site he is developing in Enniscrone.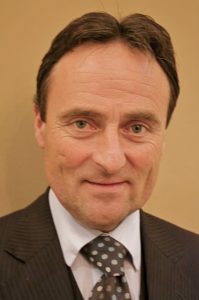 Having brought a former Russian airliner by sea from Shannon to the west Sligo resort in May, he now has a former RAF helicopter for his Quirky Nights Glamping site.
Yesterday, Wednesday, he told how he came on the helicopter in a hayshed in Mullingar.
He told the Anton Savage Show on TodayFm: "It was on it's way to a musuem but I went and met the man who had it and convinced him that he couldn't let it out of the country."
He said: "She's one of the old ones, she's 40 foot long, she has the big space and I will get a double bed into it no problem."
McGowan is also bringing a train from London for his transport-themed site, which is currently under construction.
He will also have double decker buses and London taxis.
Undertaker has another aircraft lined up for his glamping site

,