A Sligo woman has been chosen as one of ten global ambassadors for the best of Ireland's food and drink exports.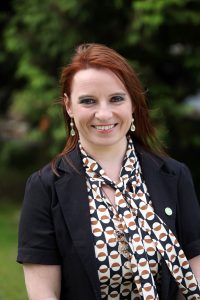 Martina Henry from Strandhill was chosen following a competitive recruitment process to be an Origin Green Ambassador. In her new role, Martina will relocate overseas to promote the Irish food and drink industry and in particular, build awareness of its commitment to sustainability under the Origin Green programme.
As an ambassador, Martina will undertake a two-year programme which aims to develop expertise in the area of business sustainability specific to the Irish food and drink industry.
Following an intensive induction, involving study at the UCD Michael Smurfit Business School and industry briefings, she will be assigned to overseas markets and international company placements to promote Origin Green and communicate the benefits of sourcing food and drink from Ireland to key global customers.
"I'm excited to get this opportunity which allows me to travel and step inside some of the world's leading companies to learn about sustainability first-hand," said Martina.
"It's an important topic that will affect all of our lives increasingly into the future. Now more than ever, with Ireland's success in food sustainability, the food industry is an unparalleled place to work and study."
A graduate of NUI Galway, Martina has also gained experience by running her own chocolate and coffee lounge in Sligo.
"The people we have selected, like Martina are professionals with high potential who have aspirations to become future leaders in the Irish food industry," said Bord Bia director Michael Murphy.
"This is only the second year of the programme and already the previous participants have been successful in delivering global recognition for the industry's work following placements around the world."